Terug
Five coffee options in-between the businesses
Five coffee options in-between the businesses
The CS quarter is buzzing. You can feel the vibrant energy at just about any coffee table you sit at which nine times out of ten also serves as a flexible workplace. Here's a list of five coffee places that you can visit in your break.
Lebkov&Sons
Missed your train? Make a virtue of necessity and visit this breakfast and lunch spot. Here, at the foot of the Groothandelsgebouw building, fresh coffee simmers in your mug. From early to late, Lebkov is a base for train passengers, station passers-by or just for an yone who wants a cup of coffee with a sandwich.
Altijd in de Buurt
A beautiful café which, with its many plants, trees and meeting huts, almost looks like a scene from the movie Tarzan. This spot on the Weena which is run by entrepreneurs Roger Brouwn and Tobias Prince is more than a café. Besides drinks and snacks, you can go there for beats and bookings. Brouwn has been a booking agent for twelve years, he takes care of the performances of Dutch stars like Broederliefde, SBMG and Kraantje Pappie.
StationsHuiskamer
There is, of course, nothing like your own living room, but the StationsHuiskamer, or Station Living Room, comes a close second. With a great view over the central hall you can relax and enjoy yourself here. The site lends itself well as a workplace, the internet is good, ditto for the coffee. An additional advantage are the screens that tell you exactly when your train is leaving and whether there is a delay.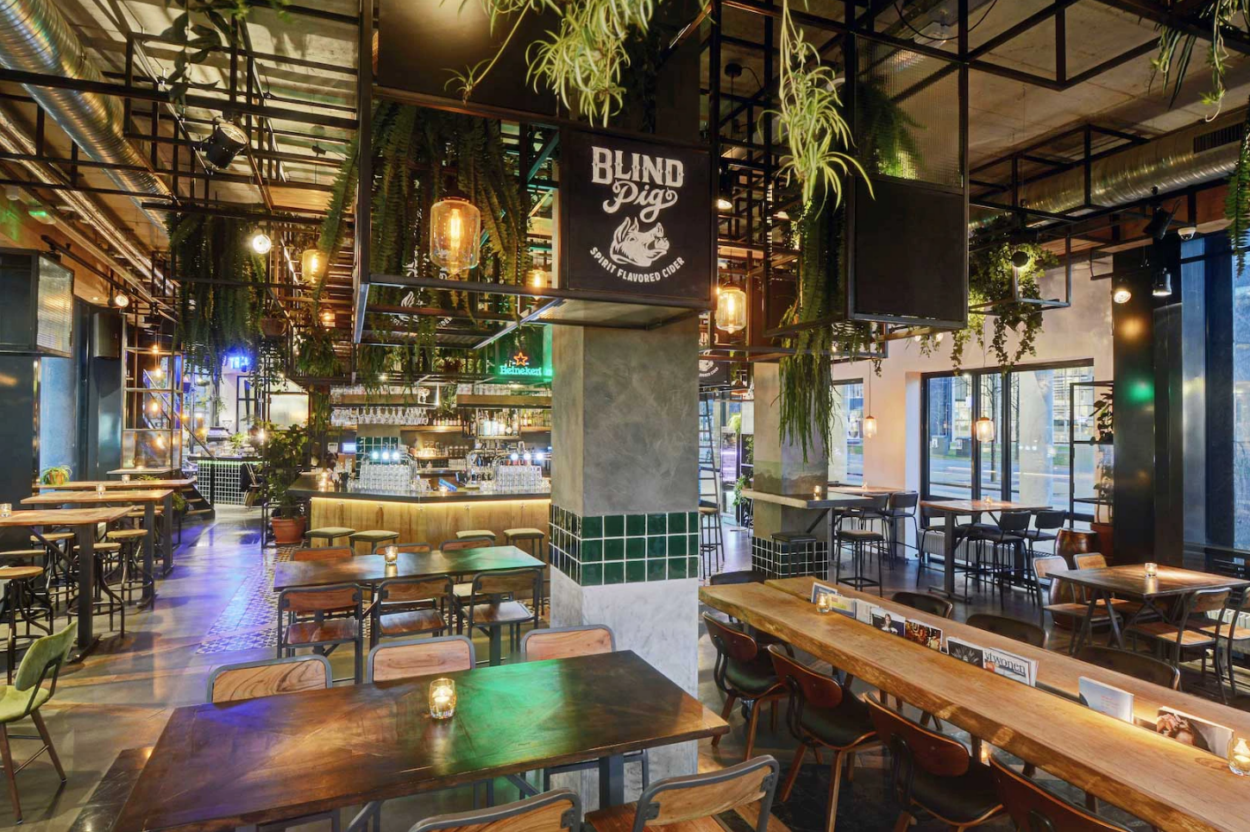 Weena Café
This trendy place is located on the Weena between the high-rise buildings around the Central Station. For connoisseurs, this is the 'sister' of the Bokaal beer bar that is located on the Nieuwemarkt. Weena Café is open daily for breakfast, lunch and dinner and also lends itself as a place for after-work drinks. Weena has a separate room with its own bar available for larger groups. And if you are up to some fun, join the weekly pub quiz.
NN DE Café
Coffee, coffee, a delicious cup of coffee. That's what they serve at the Nationale-Nederlanden DE Café right next to the main entrance of the Central Station. In the winter they have variants with a speculaas (a type of spiced shortcrust biscuit) dip and in the summer the staff serves tasty lattes. The café is used by many entrepreneurs as a workplace. Lectures and workshops are also often held here.