Terug
Active in the Kralingse Bos
Because there is so much to do
Enjoy the fresh air in and around the Kralingse Bos, in summer and winter. Because there is so much more to do here. Check it out!
Run!
Running in Rotterdam is almost synonymous with the Kralingse Bos. You can easily switch up the short five-kilometre circuit around the lake with the longer ten-kilometre route around the forest. Tip for the runners who want to deviate from the beaten track, take the decks! Between the climbing park and restaurant De Schone Lei you can run 'on' the water. Perfect for summer evenings and just magical as the sun sets into the water. Looking out over the lake you can imagine yourself in New York.
De Kraal petting zoo
De Kraal petting zoo is a great place to take the kids to on a sunny day. Goats, piglets, geese and guinea pigs, you'll meet them all. In the forest there is also a deer camp, a pancake house, a playground, a golf course and a jogging track. Something for everyone.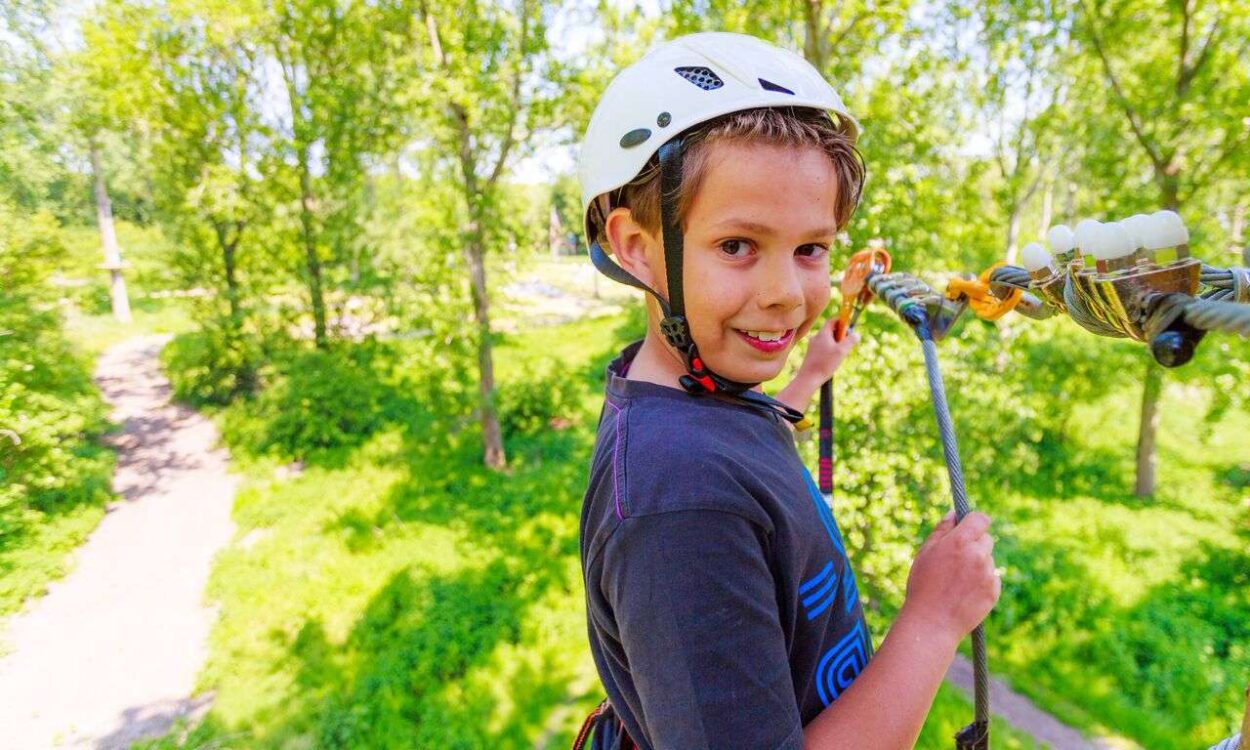 Climbing Park Fun Forest Rotterdam
The more adventurous can indulge themselves at Climbing Park Fun Forest Rotterdam. Enthusiasts can climb for 3 hours in the park's 7 courses. These vary in height and difficulty, so for each course a certain age and length standard applies. At Fun Forest Rotterdam you can also choose one of the Forest Adventures, these are team games that take place on the ground. Nice for company outings and bachelor parties for example.
The Boathouse
The Boathouse in Kralingen is a great place to eat, drink and party. This semi-circular pavilion of glass is a beautiful event location on the beach of the Kralingse Plas. If you want to surround yourself with luxury and ambiance on a warm day or night, then this is the right place for you. It's also highly recommended for family parties or business events!
Swim!
The Kralingse Plas lake is an ideal spot for when Hoek van Holland is too far away and you would like to worship the sun, albeit in a busy place. If you've had enough sun, then there are plenty of shady places to retire to. You can also barbecue in some areas of the Kralingse Bos. This is frequently made use of in the summer months.